Access Professional Edition

The easy-to-use, scalable software for controlling access to small and medium-sized enterprises with high security requirements grows flexibly with your needs and can be integrated with security functions like CCTV, intrusion and elevator management.
Innovation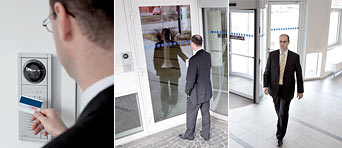 Access Professional Edition gives you the ability to customize your system beyond access control requirements while keeping your investment costs under control.
Renaming
New naming strengthens product positioning and advanced features, formerly known as Access Personal Edition
Video verification
Up to five cameras per door can be used to immediately identify threats or tailgating
Alarm verification
If an alarm is received at a door, such as exceeded door open time allowed or unauthorized credential presented, an image will immediately be displayed from the corresponding location in the operator screen and can be simultaneously recorded in a connected DVR
Arming/disarming of intrusion systems
Intrusion detection systems connected to the system's access controller level can be easily armed and disarmed using an appropriately authorized access credential and a corresponding PIN code
Customizable operator functions and additional cardholder privileges
Up to 16 operators with individual privileges can be simultaneously logged in performing different tasks

Benefits

A scalable entry-level solution that grows with your requirements, as it is based on the same hardware platform as the Bosch enterprise access control system, the Access Modular Controller (AMC). The AMC is also compatible with the Building Integration System (BIS), so you can easily add a wide range of other expansion modules and security functionality.
Integration of a broad range of access and security functions like video and alarm verification and intrusion monitoring and elevator management
System management from multiple workstations or clients with different user profiles
Compatible with standard readers and card formats
Possibility to integrate credentials of different formats and technologies to permit new and legacy equipment to coexist, which enables a gradual, budget-friendly migration from one reader technology to another
Fulfils the highest Bosch quality standards and lets you concentrate on your business knowing that our equipment will work when you need it to

Features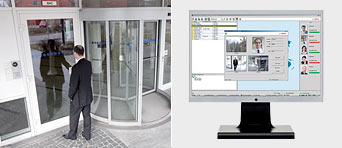 Access Professional Edition lets you administer up to 10,000 cardholders and 128 readers as well as the corresponding inputs and outputs which gives you plenty of latitude for accommodating needs as they grow
The system is compatible with industry standard readers and credential formats
Easy-to-use, intuitive Graphical User Interface
Client/Server Structure
Wide range of access and security solutions for different situations like video verification, alarm verification, arming/disarming of intrusion systems, elevator management
Customizable operator functions and additional cardholder privileges
Individuals can hold credentials of different formats and technologies such as a keyfob, card or long-range UHF token

Applications
Access Professional Edition is the ideal scalable solution for professional requirements of small and medium sized companies, like
Retail outlets
Office buildings
Factories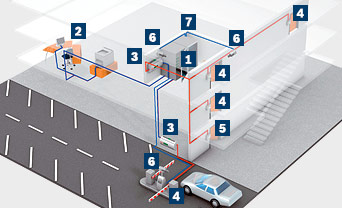 An installation example could contain
Access Professional database server
APE client workstation, alarm monitoring station
AMC access controller for Wiegand or RS485 bus reader
Access reader, e.g. ARD-R10, -R30, -R40, Delta series
Access reader with keypad, e.g. ARD-RK40
IP video device, e.g. Dinion IP cmera, VIP-X, Videojet X
Central video storage system, e.g. Divar XF
Standard access control combined with IP video devices detection systems provide a wide range of security functions and zones, such as access control, video and alarm verification or arming/disarming of zones in an intrusion panel.