Bosch Gets Extreme – Extreme Series Now Available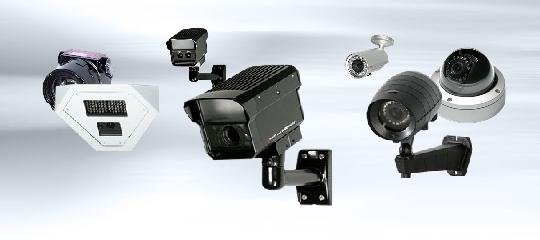 A range of products designed to capture images in the most demanding conditions including extreme temperature ranges, low-light and no-light environments, corrosive or volatile atmospheres and areas where physical attack to the product may occur.
Innovation

IR Cameras
Representing an elite suite of precision engineered cameras, Extreme's integrated infrared cameras deliver the most advanced level of day/night imaging available today.

IR Bullet Cameras and MiniDome
Rich with the heritage of the world's finest night vision, the WZseries constitutes a suite of surveillance solutions that is an impeccable combination of performance, reliability and value.
Extreme Environment Cameras
Extreme environment surveillance cameras are precision engineered for the harshest environments in the world. Extreme offers cameras that are explosion-protected, vandal-resistant, waterproof and corrosion-proof to suit the requirements of almost any security system installation.
Benefits

IR Cameras:
24/7 performance
Fully operational in harsh weather conditions
Designed for fast, easy installation
Award-winning Black Diamond night vision
Precision engineered optics
Tested for DCRI (detection, classification, recognition, identification) surveillance levels

IR Bullet Cameras and MiniDome
Powered by Extreme CCTV night vision
Precision engineered optics
All-weather performance
Easy setup and configuration
Extreme Environment Cameras
High performance imaging
Tough, durable, weather-sealed construction
Field-proven at the world's most inhospitable locations
Features
IR Cameras:
Black Diamond™ Night Vision for up to 350ft of illumination and an outstanding night-time image with no hot spots or underexposure
High-performance optics (up to 550 TVL) for superior image quality
Ruggedized NEMA4 housing to withstand the most grueling of environments
Installer-friendly enhancements for simple, fast and easy installations

IR Bullet Cameras and MiniDome
Up to 300ft (90m) IR range for high performance night vision to 150ft (45m)
Up to 550TVL high resolution imaging
IP66 / IP67 rated
User-friendly design for easy access and adjustment of camera settings
Extreme Environment Cameras:
Up to 570 TVL high resolution imaging
Environmental ratings include IP67, IP68, NEMA 4X, ensuring surveillance in extreme weather
Explosion-protected cameras are ATEX and UL/CSA certified for safe, reliable performance at hazardous locations
Construction such as sand-cast, copper-free aluminum; injection-molded nylon; 6mm thick aluminum; and stainless steel withstand the harshest environments and conditions
Application
IR Cameras:
Critical infrastructure, Ports, Borders, Defense, Transportation
IR Bullet Cameras and MiniDome: Residential, Commercial, Campuses, Retail
Extreme Environment Cameras:
Marine applications, Corrosive environments, Industrial freezers / food processing, Petrochemical, mining and pharmaceutical facilities, Correctional facilities, Public areas