Bosch Gets Extreme – REG Series Now Available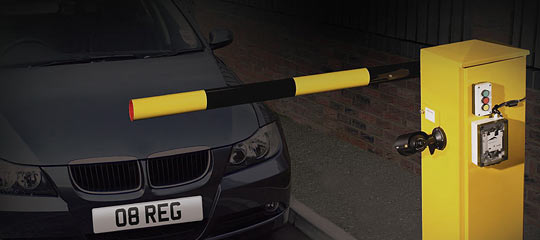 The recent acquisition of the Extreme CCTV group by Bosch Security Systems allows Bosch to expand its already extensive CCTV portfolio to satisfy an even wider base of applications and needs.
Innovation
The REG Series is a complete range of dedicated vehicle licence plate capture cameras, engineered to overcome the many challenges licence plate entails. REG cameras capture the plate 24/7, from vehicles moving at speed and regardless of the prevailing weather or ambient lighting conditions.

Deployed for critical security and Intelligent Transport Systems (ITS) applications worldwide, REG cameras deliver the high contrast images needed for Automatic Licence Plate Recognition (ALPR). The latest innovation REG-SENTRY is a flexible, user friendly ALPR based access control solution.
Benefits
A complete range of dedicated licence plate capture cameras precision engineered to deliver high contrast images consistently, reliably day and night.

With a complete range of operational capture distances (from 5 to 50m) to best fit individual applications, REG cameras can capture licence plate images from vehicles moving at speeds of up to 120mph. Installation friendly with a range of different mounting options,12/24V AC/DC energy operation makes for low running costs. High efficiency Metaphase LEDs deliver an operational life in excess of 5 years.

Features
Integrates advances in optics, infrared and Ambient Rejection technology for consistent, reliable licence plate capture 24/7
High speed optical engine enables capture at speeds of up to 120 mph
12/24V AC/DC energy efficient operation
Ambient Rejection technology overcomes all issues with vehicle headlights and sunlight glare
High efficiency Metaphase LEDs deliver an average operational life in excess of 5 years
Available with colour overview cameras for surrounding area surveillance including vehicle colour and model
Installation friendly with a complete range of mounting options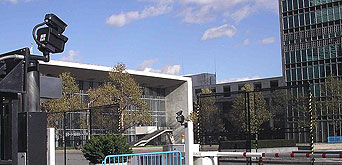 Application
Security and access control applications
Intelligent Transport Systems (ITS)
Automatic Number Plate Recognition (ANPR/LPR)

Parking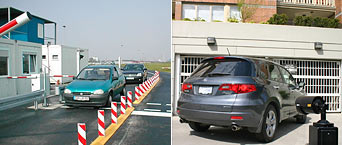 Traffic Monitoring
Toll Booths
Airports
Ports and harbours
Private estates and gated communities