ISO 9001:2008 Certification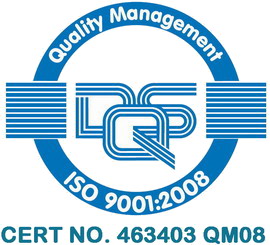 PT. Multi Sistim Komunikasi has implemented and maintains a Quality Management System for the scope Supply, Install and Maintain of Communication, Electronic Security and Fire Protection Systems according to ISO 9001:2008 standard and is certified on February 8th, 2010 by DQS GmbH in Frankfurt, Germany.
THE COMPANY'S VISION
M = Mutu (Quality).
S = Selaras (Harmony)
K = Komitmen (Commitment)
THE COMPANY'S MISSION
To create excelent brand image of our products.

To become the first-class electronic contractor.

To expand the customer networks all over Indonesia.

To make the employees prosperous.

To enhance the quality of human resources continuously.

To make sure the company's commitment is realized properly.
THE QUALITY POLICY
To increase customer's satisfaction by implementing the quality management system ISO 9001:2008, and to enhance the quality continuously.